In spring we will organise multiple climbing weekends to Belgium, as nothing is more fun than climbing on real rock! On this page you will find general information regarding the climbing weekends.
How long does a weekend last?
A normal weekend lasts two days. We leave early on saturday morning from Rotterdam, such that we have enough time on saturday to climb. We then leave at the end of sunday, such that we are back in Rotterdam in the evening.
What does a weekend look like?
During a weekend there are two groups, a course groep and a group that climbs by themselves. The course group follows either the single pitch course or the multipitch course. The rest of the group climbs either independently or under the supervision of an instructor. Members with only a toprope certificate can join as well and get acquainted with climbing on the rocks.
On saturday, we arrive at the climbing area around 09.30, where we will climb until approximately 16.30. It differs per area what is nearby, for instance, in some areas it is possible to take a swim during the day! When the climbing is done, we will drive towards the camping, where we will stay for the night. At the campsite, we cook together and spend the evening by sharing stories and having drinks together. On sunday morning, we head towards the climbing area to climb again. We aim to be back in Rotterdam around dinner time.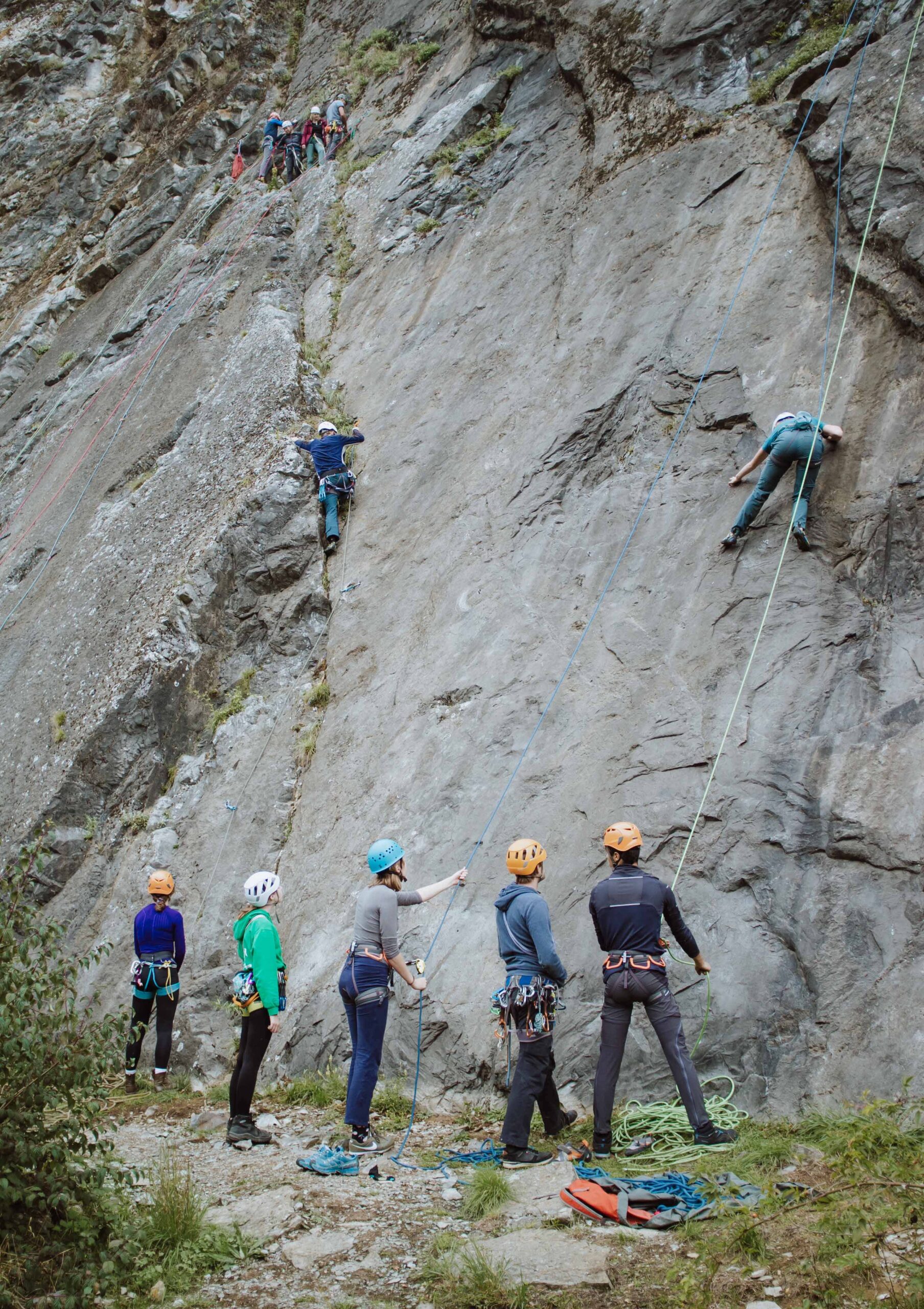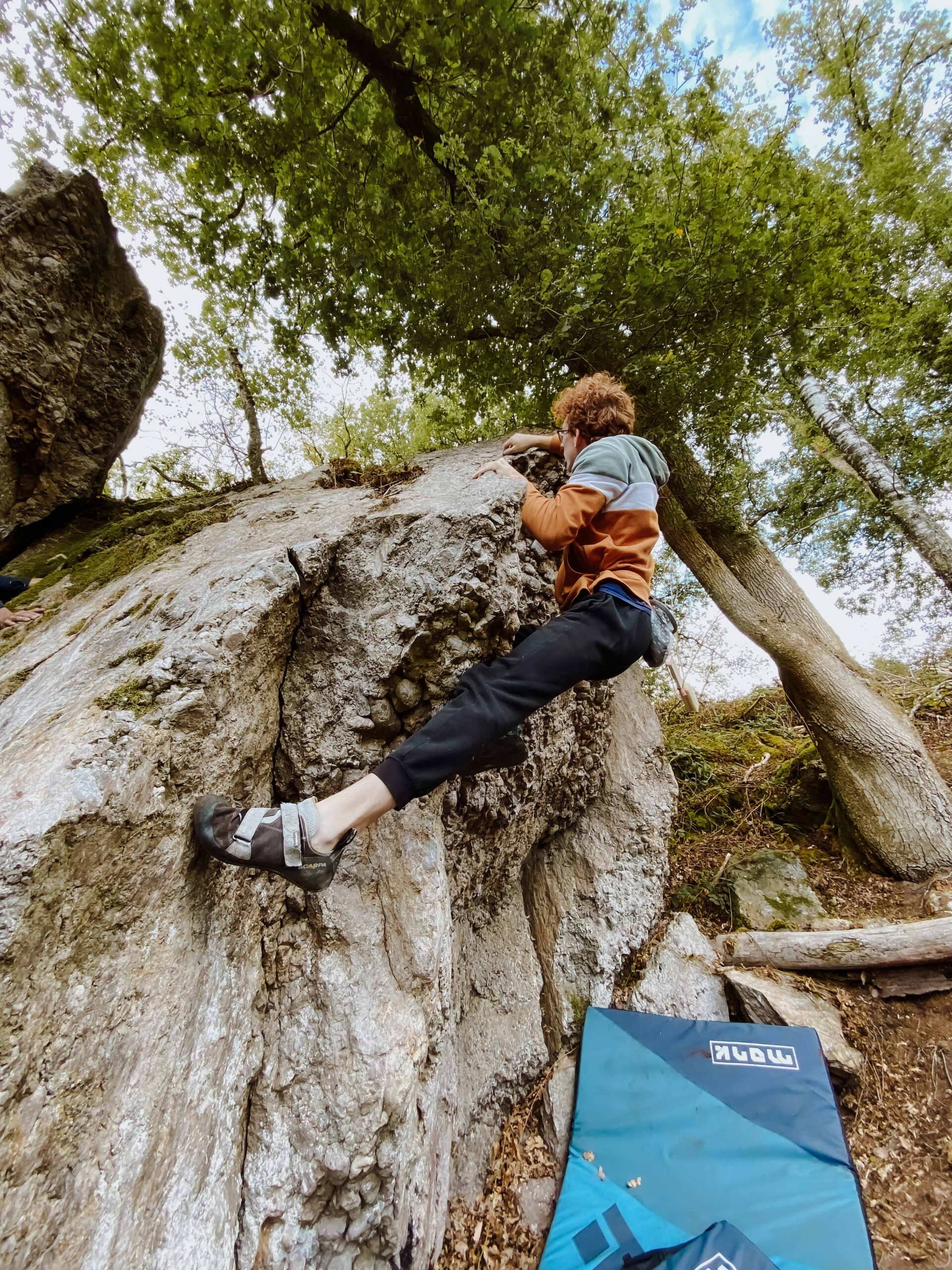 When can I join?
To join a weekend there are several requirements:
An NKBV klimjaarkaart, which grants you access to the climbing areas
Having an indoor toprope certificate
A NKBV mountain insurance, or an equivalent insurance that covers mountain sport accidents.
What should I bring?
On this packing list it is stated what you should bring to a weekend.
How do I sign up?
To sign up for a weekend, look on the page of the corresponding weekend to find the google form that you should fill in.